Stieg had a wonderful suggestion in the comments for the previous Hot on the Beach post. So I took a couple hours and updated it. I think I may get a couple copies printed. I'd get them spiral bound with no cover and no back page so that when you get to the end, you come back to the beginning.

Click to view, click to advance.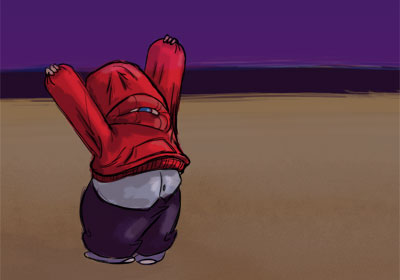 Now It's back to cleaning up the Dorothy turnaround before my Schoolism class starts on the 26th. Yeehaw!